Calibration Lamp Spectra
The plots below and available via download are sample spectra of the Lick Observatory arc lamps with wavelength identifications. A text file, suitable for use with IRAF, licklinelist.dat, includes most of the lines identified in the various calibration lamp plots.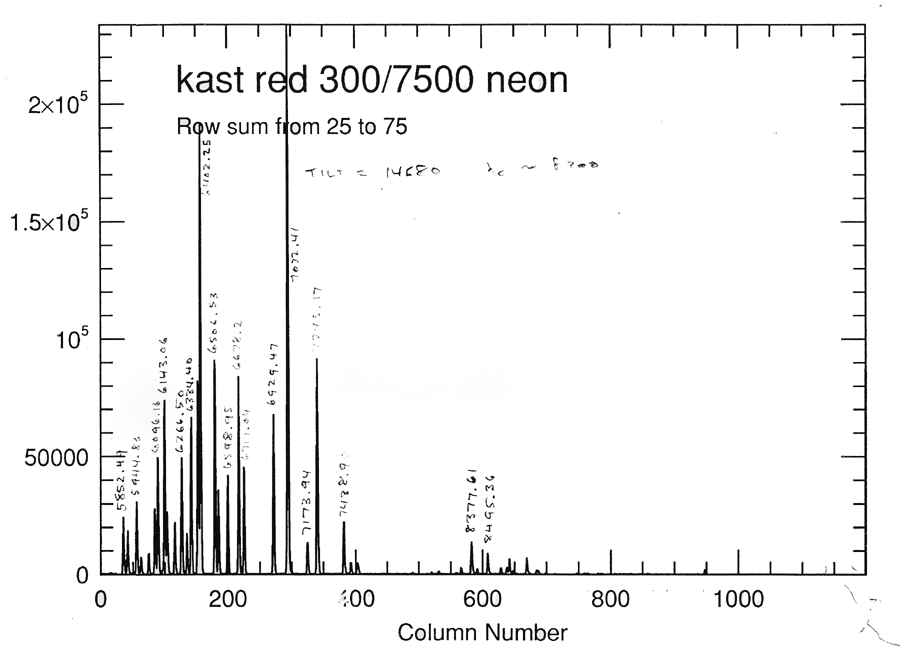 Ne-Ar Lamp Spectrum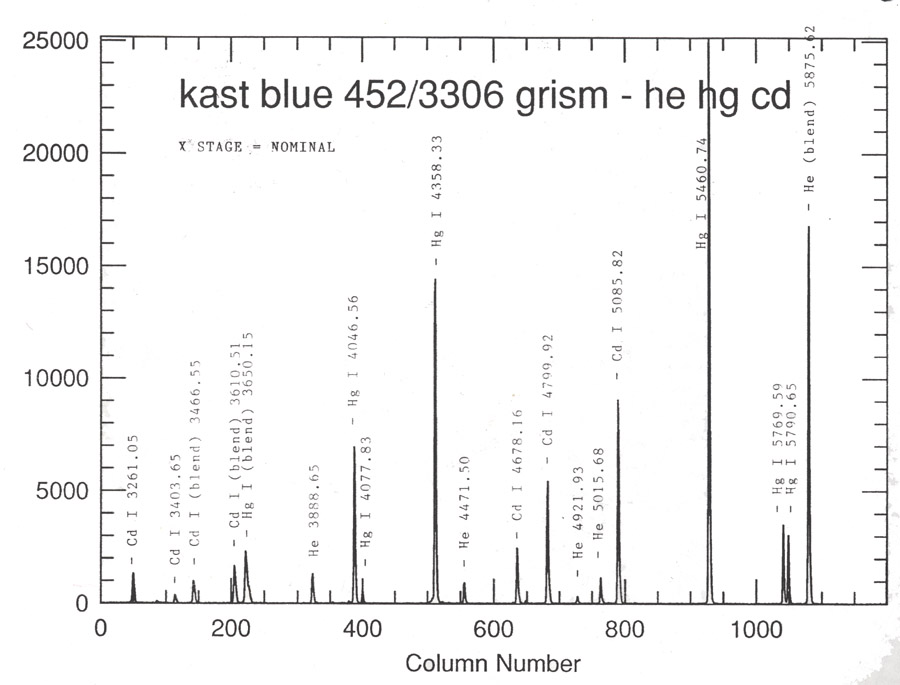 He-Hg-Cd Lamp Spectrum
---
Additional sample spectra (these are larger images) are available below.
Kast Red 1200/5000 He-Hg-Cd, 5000 A central wavelength
Kast Red 1200/5000 He-Hg-Cd, 6000 A central wavelength
Kast Red 1200/5000 Ne, 6000 A central wavelength
Kast Red 1200/5000 Ne-Ar, maximum grating tilt
Kast Red 300/7500 He-Hg-Ar IR (courtesy Dick Shaw)
Kast Red 300/7500 Ne IR (courtesy Dick Shaw)
Kast Red 600/7500 He-Hg-Ar IR (courtesy Dick Shaw)
Kast Red 600/7500 Ne IR (courtesy Dick Shaw)