Robert Paul "Bob" Kraft (1927-06-16--2015-05-27)

A prominent astronomer, former director of the University of California Observatories (UCO) and professor emeritus of astronomy and astrophysics at the University of California, Santa Cruz (UCSC), Kraft's research focused on the relation of Cepheids and RR Lyrae stars to problems of Galactic structure, the binary nature of cataclysmic variables, the decay of angular momentum of solar type stars, and the chemical history of the Galaxy as revealed by the abundances of very old stars in globular clusters and the Galactic halo field.

Throughout his long and accomplished career as an internationally recognized astronomer, Kraft never fit the stereotype of a drab scientist in a white lab-coat. His interests were varied and many. He was a lover of music, a world traveler, a Francophile and connoisseur of fine wine. He especially loved Mozart, Berlioz, Beethoven, Stravinsky, and The Beatles. Joe Miller, another former UCO Director said of Kraft "Bob was truly a great man who was a major player in a great era for astronomy". Kraft grew up in Seattle, Washington, earned B.S. (1947) and M.S. (1949) degrees in mathematics at the University of Washington and, after being awarded a Lick Observatory fellowship, gained a Ph.D. in astronomy from the University of California, Berkeley (1955), his work advised by the world's foremost stellar spectroscopist, Otto Struve. During his first year in college, Kraft was introduced to astronomy by Theodor Jacobsen (formerly a Lick Observatory fellow 1923--1926). Awarded an NSF postdoctoral fellowship, Kraft began at the Mount Wilson Observatory, using the 60-inch and 100-inch (Hooker) telescopes. He became assistant professor at Indiana University (1956), which afforded him time on McDonald Observatory's 82-inch telescope at Fort Davis, Texas. From Bloomington, he moved briefly to the University of Chicago's Yerkes Observatory, before being appointed as assistant astronomer at the Mount Wilson Observatory of the Carnegie Institution of Washington (1959), which offered access to the 200-inch (Hale) telescope at Palomar. Between 1962 and 1965, Kraft published a series of now classic papers - Binary Stars among Cataclysmic Variables (I through VII) - convincingly demonstrating that both the bright classical novae, known from antiquity, and the much fainter dwarf novae, whose studies essentially began in the 19th century, all had one thing in common: they were binary star systems. In 1967, Kraft returned to UC, as astronomy professor on the UCSC campus. Almost immediately, he reluctantly began serving as acting director of Lick Observatory for a total of five years. Later, he accepted appointment as director of UCO/Lick from 1981 to 1991. During his directorship, realizing the need for a different and more comprehensive organization for UC astronomy with the coming of the W. M. Keck Observatory on Mauna Kea, Hawaii, Kraft created UCO and played a key role in negotiating commitment of the resources of Lick Observatory to the construction and instrumentation of Keck. Notable career highlights:
1948: Attended dedication of the Mount Palomar 200-inch (Hale) telescope.
1962: Awarded AAS Helen B. Warner Prize.
1971: Elected to the National Academy of Sciences.
1974: Elected to the American Academy of Arts and Sciences.
1974--1976: President of the American Astronomical Society.
1995: Awarded the prestigious AAS Henry Norris Russell Lectureship.
1997--2000: President of the International Astronomical Union (IAU).
2005: Awarded ASP's highest honor, the Catherine Wolfe Bruce Gold Medal.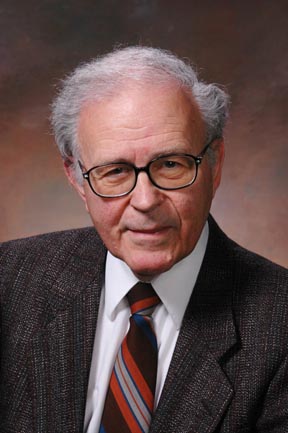 Virginia Trimble
Virginia Trimble is Professor of Physics and Astronomy at UC Irvine and the oldest member of the department still on active duty. Virginia sponsored the Observational Astronomy Workshops in: 2013 & 2014 (in honor of Mary Lea & C. Donald Shane); 2015 (in honor of Rudolph L. Minkowski) and 2016 (in honor of George H. Herbig). Virginia is a graduate of Hollywood High School, UCLA, and Caltech (PhD 1968) and holds an honorary M.A. degree from the University of Cambridge (UK) and dottora honoris causa from the University of Valencia (Spain). She has been involved in governance in AAS, APS, IAU, IUPAP, PBK, Sigma Xi, ASP and some other organizations and is currently interested in the structure and evolution of stars, galaxies, and the universe, and of the communities of scientists who study them. Since the 1960s, as the spouse of gravitational wave astronomy pioneer Joseph Weber, Virginia has been integral to the development and fruition of this major new field, as acknowleged during the 2016-02-11 NSF press conference announcing the first direct detection of gravitational waves by the LIGO instrument.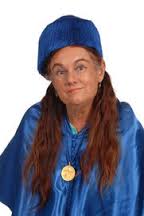 Paul Lynam
Paul is a staff astronomer at Lick Observatory. An amateur astronomer since childhood, after UK-based undergraduate studies, master's research and a Ph.D. in astrophysics (2000), he spent three years at the Max-Planck-Institute for Extraterrestrial Physics (MPE, Germany). Having attended research observatories worldwide, he then joined the European Southern Observatory (ESO, Germany) and two years later, relocated to Chile, supporting operations of the Very Large Telescope (VLT). He continued as a VLT operations astronomer until late 2010. His research includes giant galaxies, clusters of galaxies, large-scale structure and "cosmic flows."